Somatic Attachment Psychotherapy Two Year Training
 Lisa Mortimore, PhD with Stacy Adam Jensen, MEd
MAY 2024 NEW online cohort added 
March 2024 online cohort – waitlist

Early relational experiences forge a neurophysiological and psychological template of self, often creating insecure attachment which distorts the development of self, and impacts relational functioning throughout the lifespan. Corresponding affect management strategies and attachment patterns, accompanied by dysregulation of the Autonomic Nervous System (ANS), impact one's self perceptions, world, and identity. This legacy of trauma deeply impacts the integrity of the self, creating a split between psyche, body, and spirit. Therapists are called to facilitate shifting of affect management strategies, attachment patterning, and support the maturation and development of complex right brain functioning to heal relational trauma, including insecure attachment, PTSD, and chronic shame, rather than merely working with symptom reduction. This SAP training responds to this call and offers an immersive educational experience to deepen embodiment and capacity as therapist.
Throughout the 6, 4-day clinics (24 days of training), we delve into the theoretical and conceptual understandings of: the interconnected realms of embodied and imaginal somatic and interpersonal/relational psychodynamic principles and practices; clinical understandings and application of attachment research, specifically from the Adult Attachment Interview; emergent neuroscience research; trauma studies; embodiment studies and practices, and; earth-based wisdoms. Materials are presented using interactive lecture, discussions, demonstrations, experiential exercises, and coached practice sessions where participants will have opportunities to embody the material into practice in a supported learning environment. Twelve group case consultations to further integrate the material into clinical practice are offered over the two-year training to further deepen practice, understanding, and integration.
This training requires a graduate degree in a mental health discipline. It is rigorous in both academic and experiential learning. Maximum 27 students.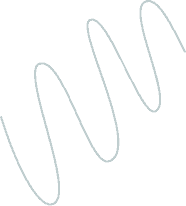 Year One:
Increase embodiment, regulation and deepen therapeutic ways of knowing

Learn how to bring the body into clinical practice

Identify and understand different attachment patterning and life-span development

Understand attachment, its formation, clinical cues, and application of reparation of insecure attachment in embodied, relational clinical practice 

Create a living understanding that weaves together: attachment and attachment repair, trauma research, interpersonal neurobiology, affect regulation, psychodynamic relational practice, embodiment, and somatic processing

Understand conceptual frameworks of The Polyvagal Theory, window of arousal, and their intersection with attachment, regulation, and embodied, relational clinical practice

Recognize the physiological underpinnings of psychological presentations

Utilize somatic processing to metabolize and reorganize material

Engage with innate defensive and protective strategies that have been thwarted and immobilized by relational and incident trauma

Explore and apply right hemispheric processing (sensation, sensory motor, emotion, image/imagination, symbolic/archetypal) to work with organisation, regulation, and integration of material

Explore therapist attachment patterning and implications for practice

Explore the sentient world for attachment regulation, resource, and repair
Year Two:
Deepen understanding of insecure attachment and reparation of early attachment injuries through embodied, relational clinical practice

Work with disruption, regulation, and reorganization in service of evolving the internal systems, (the internal working models, the ANS, and relational capacity)

Explore saturation, vicarious traumatization, and somatic countertransference

Work with psychodynamic process, including clinical insights and self disclosure in the context of attachment repair

Recognize and work with patterns of dissociation, dissociative gaps, fragmentation, and survival self-care systems

Explore defenses and relational dynamics

Increase and expand understanding of shame, chronic shame, and how to work with ongoing shame dynamics

Explore rupture and repair dynamics in clinical practice

Examine collusion, recapitulations, breaches, enactments, and their repair in embodied, relational clinical practice

Apply a somatic, affect regulation, and trauma lens to addictions and mental health issues 

Work with traumatic incidents such as, medical trauma, motor vehicle collisions, and sexualized violence and understand the implications of these experiences when they intersect with insecure attachment

Contextualize and work with intergenerational trauma, wisdom, and teachings

Recognize the sophistication and nuance necessary for working with complex relational dynamics in embodied, relational clinical practice
As part of the two-year SAP training, you will receive clinical materials to support your learning, including:
A digital copy of the power point training material and handout for each clinic
26 hours of continuing education per module, 156 hours for the training
12 group case consultations over the span of the training, between the clinics
Clinical readings for each clinic and in between each clinic
Extensive reference list to continue your learning journey

Feedback, coaching and mentorship from skilled facilitators during the clinics as you integrate the material into your practice

Certificate of completion for the Somatic Attachment Psychotherapy Training
MAY 2024 COHORT: May 2 – 5, 2024, September 26 – 29, 2024, January 23 – 26, 2025, Year Two dates TBA
MARCH 2024 COHORT: Waitlisted:  March 7 – 10, 2024, June 20 – 23, October 24 – 27, 2024, Year Two dates TBA   
$1,100 per clinic (6 clinics $6,600), includes GST
The BBP Facilitation Team
Bringing the Body into Practice offers an opportunity for select trained somatic attachment psychotherapists to embark on the parallel process of attending and assisting at trainings. As a member of the assisting team, facilitators support learners in integrating the material into clinical practice through experiential small group practices.
Each cohort has a dedicated team of facilitators to support the learning process and integration in the small group practices. We draw on facilitators who have completed the two-year Somatic Attachment Psychotherapy training and are enrolled in, or have completed, the Advanced Practices SAP training when there is space on the teams.
Frequently Asked Questions
What credentials do I need for the workshops and trainings?
We require a graduate degree in a mental health discipline.
Can you tell me about the financial commitment for the two-year training?
Each clinic of the six clinics cost $1100, including gst- totalling $6600, people pay per clinic as we go. Payment plans are available.
Are the clinics available à la carte?
The clinics are not available individually as the training runs on a cohort model for the entirety of the program.
How long has BBP been teaching psychotherapists?
We started training therapists with workshops in 2006 and in 2016 we launched the first cohort of the 2 year Somatic Attachment Psychotherapy (SAP) Training. We are now registering for our eleventh SAP cohort.