ATTACHMENT, THE BODY & RELATIONAL REPAIR
Three Pillars of Clinical Practice

Attachment trauma deeply impacts the integrity of the self, creating a split between the psyche and the body. This fragmentation and disembodiment, at the heart of insecure attachment, disrupts healthy development, and forges a neurophysiological template that endures throughout the lifespan, and across generations. Corresponding affect management strategies and attachment patterns, accompanied by dysregulation of the Autonomic Nervous System (ANS), distorts one's internal working models, ultimately skewing one's self-perception, world, and identity.
As clinicians, we understand that the wounded psyche and neurophysiological body call for embodied, affectively oriented, and relationally focused therapy, heeding Kalsched's (2013) assertion "what has been broken relationally must be repaired relationally" (p. 13), yet, we are left with the questions: How do we translate attachment theory into embodied clinical practice and, how do we regulate and facilitate reparation of attachment injury, particularly when it drives unconscious relational strategies and affect management systems?  
This workshop explores these questions. We will delve into clinical practice with regards to attachment injuries (insecure attachment), their repair, and affect regulation within the context of embodied relational practice, to facilitate regulation of the ANS, and offer reparative relational experiences to shift attachment patterning, and aid in the maturation and development of the right brain. Through interactive lecture, discussion, and observation of video sessions, we will explore the following conceptual frameworks: attachment theory; embodied relational practice; The Polyvagal Theory; the window of arousal; affect regulation theory; and the implications of trauma, particularly relational/attachment trauma.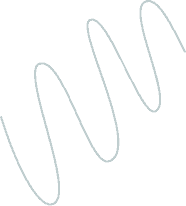 This online workshop will:
Present current clinical understandings of attachment theory

Explore attachment patterning, gleaned from the Adult Attachment Interview, with application to practice

Introduce internal working models of self and implications for clinical practice

Consider how to work with and regulate affect

Deepen understanding of attachment and attachment repair through therapeutic relationships

Discuss therapist disclosure with regards to attachment repair and relational practice

Introduce the body in clinical practice in terms of affect regulation

Explore how the body, brain, and autonomic nervous system (ANS) interconnect with relational/attachment trauma

Learn about the window of arousal and how to work within it

Learn about The Polyvagal Theory and apply it to practice

Link attachment patterning, the ANS, the window of arousal, and clinical practice

Explore practices for greater therapist embodiment, attunement, and relational practice
No dates set: Sign up for our newsletter for announcement.
This workshop is open to therapists with a graduate degree in a mental health discipline. The workshop is limited to 24 students.
Frequently Asked Questions
What credentials do I need for the workshops and trainings?
We require a graduate degree in a mental health discipline.
Can you tell me about the financial commitment for the two-year training?
Each clinic of the six clinics cost $1100, including gst- totalling $6600, people pay per clinic as we go. Payment plans are available.
Are the clinics available à la carte?
The clinics are not available individually as the training runs on a cohort model for the entirety of the program.
How long has BBP been teaching psychotherapists?
We started training therapists with workshops in 2006 and in 2016 we launched the first cohort of the 2 year Somatic Attachment Psychotherapy (SAP) Training. We are now registering for our eleventh SAP cohort.